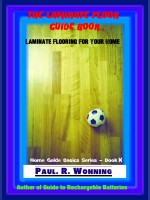 The Laminate Floor Guide Book
by

Paul R. Wonning
Laminate flooring is a trend for home floors that is growing more popular. Laminate floors are beautiful, economical and durable, so they provide a great choice as a floor covering for just about any home. Since manufacturers are continually adding new styles and colors buyers will find literally hundreds of choices when they shop for laminate flooring to install in their home.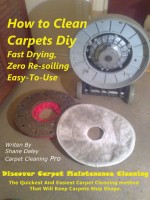 How to Clean Carpets Diy
by

Shane Daley
Carpet Buff Cleaning, I bet you've never hear'd of it before, have you? But this system is the bee's knees for cleaning carpets. With fast drying, less water used, quite machine, easy to do and cheap and much more, this system is a must. Read the book and get to know more about how this system works. You'll be glad you did if you do.