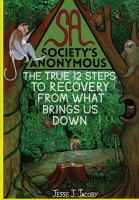 Society's Anonymous: The True Twelve Steps To Recovery From What Brings Us Down
by

Jesse Jacoby
Learn how to generate positive thoughts that attract happiness, and cleanse internally from all of the negativity we are drowning in. Realize genetics can be controlled with diet and lifestyle, and our biological make-up can be improved. Discover how to eat healthy, and gain your relationship back with nature. Remove yourself from the synthetic environment limiting your potential.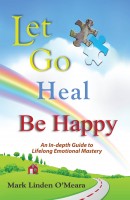 Let Go Heal Be Happy
by

Mark Linden OMeara
Sometimes life can present difficulties that leave you feeling unbalanced and with unresolved emotions, or perhaps you have never fully let go of events from the past. We've all been told "just let it go", yet it's been hard for you to do that. This book shows you how.
Related Categories