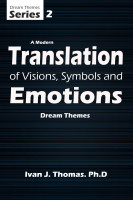 Dream Themes - A Modern Translation of Symbols and Emotions
by

Ivan J. Thomas
Dreaming reflects a pivotal aspect of the processing of memory. Human beings, throughout history have sought to understand the meaning of dreams. Till today many struggle to understand their dreams in relation to their lives. They come in different types depending on one's mood and/or stress levels. Most reveal answers to one's questions and provide spiritual guidance to the dreamer.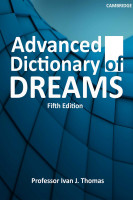 Advanced Dictionary Dreams 5th Edition
by

Ivan J. Thomas
Dreams are not attempts to conceal your true feelings from the waking mind, but rather they are a window to your unconscious. They serve to guide the waking self to achieve wholeness and offer a solution to a problem you are facing in your waking life. It is important to retell your dream in the present tense and act it out accordingly. It is important to verbalize how each and every component...
Related Categories