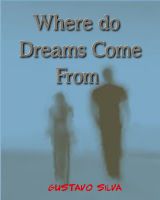 Where Do Dreams Come From?
by

Gustavo Silva
The ruthless exploration journey of a teenager girl and an experienced explorer in search of the place where all dreams are originated is recorded in this is step-to-step journal; building the grounds for the Dream Connection Hypothesis, the amazing new theory that explains why do we dream.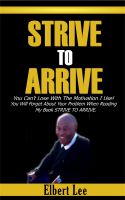 Strive To Arrive
by

Elbert Lee
This is a motivational book about my life. Turning it around. I decided the first thing I'd do is change my way of thinking. The mind will attract whatever you think about.