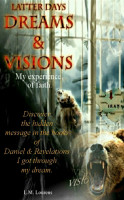 Latter Days Dreams and Visions
by

Lizelle M Lourens
The sky went dark. Panting, Heartbeat heavy in my chest. There's a bear outside that wants to eat us! I ran to the backdoor and fearfully closed it to prevent the bear from getting inside. I saw a warning coming from the northern hemisphere.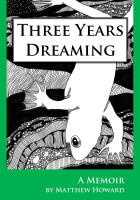 Three Years Dreaming: A Memoir
by

Matthew Howard
Three Years Dreaming is a journal told entirely in dreams. Dreams follow their own logic, creating unusual narratives where the impossible becomes commonplace. The memoir is a candid, intimate record of events that never happened. Dive into the unconscious life we live when we are not awake. And when it ends the only way a dream really can, you will have survived the journey.
Related Categories