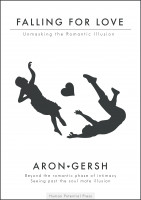 Falling For Love
by

Aron Gersh
(5.00 from 1 review)
This book is about the psychology of romantic love. Experienced people know that romantic love is often a bubble that bursts, that after the romantic phase, all kinds of doubts, troubles, conflicts occur. It is as if the problems are seen to occur later, with the implicit belief that there are no problems right now, inherent in the romantic period. This book tries to show those illusions during.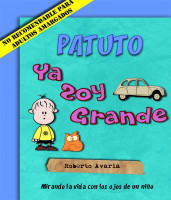 Patuto: Ya Soy Grande
by

Roberto Avaria
(5.00 from 1 review)
Patuto es una novela para los padres que todavía conservan el alma de un niño. Volverán a ser inocentes y curiosos a través de los ojos de Patuto. Los hará reír a carcajadas, los hará reflexionar con su lógica infantil y se sentirán parte de sus aventuras. Ambientada a fines de los setenta´s, cuando el mundo era más simple, sin Internet, ni videojuegos.