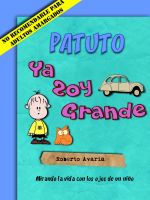 Patuto: Ya Soy Grande
(5.00 from 1 review)
Patuto es una novela para los padres que todavía conservan el alma de un niño. Volverán a ser inocentes y curiosos a través de los ojos de Patuto. Los hará reír a carcajadas, los hará reflexionar con su lógica infantil y se sentirán parte de sus aventuras. Ambientada a fines de los setenta´s, cuando el mundo era más simple, sin Internet, ni videojuegos.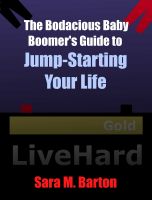 The Bodacious Baby Boomer's Guide to Jump-Starting Your Life
(5.00 from 1 review)
If you're stuck as a Baby Boomer, feeling like you've been sidelined, it's time to jump-start your life again and become an active participant in your own destiny. This light-hearted guide can help inspire you to live the life you were meant to live before things got complicated.