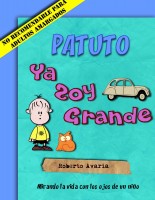 Patuto: Ya Soy Grande
by

Roberto Avaria
(5.00 from 1 review)
Patuto es una novela para los padres que todavía conservan el alma de un niño. Volverán a ser inocentes y curiosos a través de los ojos de Patuto. Los hará reír a carcajadas, los hará reflexionar con su lógica infantil y se sentirán parte de sus aventuras. Ambientada a fines de los setenta´s, cuando el mundo era más simple, sin Internet, ni videojuegos.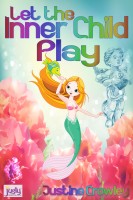 Let The Inner Child Play
by

Justine Crowley
(5.00 from 1 review)
In order to live a life of abundance and prosperity, there needs to be ample time to play. Children know what it is like to play, yet as soon as we become adults, seriousness starts to knock on our domain. As the title implies, Let The Inner Child Play is helping readers tap into their inner child while still maintaining responsibility and professionalism in their work and life pursuits.