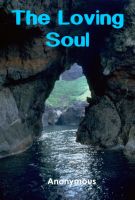 The Loving Soul
by

Anonymous
The Loving Soul offers timeless spiritual insights consistent with practical life and scientific knowledge. The Loving Soul explains how the world around us is inseparable from the principles of love. As our hearts search for real answers and our souls yearn for true love, The Loving Soul offers ancient wisdom with nonsectarian clarity and revelation. PLEASE DO NOT POST A REVIEW.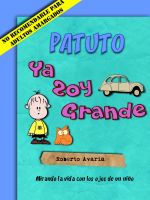 Patuto: Ya Soy Grande
by

Roberto Avaria
(5.00 from 1 review)
Patuto es una novela para los padres que todavía conservan el alma de un niño. Volverán a ser inocentes y curiosos a través de los ojos de Patuto. Los hará reír a carcajadas, los hará reflexionar con su lógica infantil y se sentirán parte de sus aventuras. Ambientada a fines de los setenta´s, cuando el mundo era más simple, sin Internet, ni videojuegos.