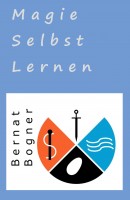 Magie Selbst Lernen
by

Bernat Bogner
Kein Buch zum Kuscheln. Es enthält aber nichts Anstößiges. Ein Sachbuch, das man sich erarbeiten muss. Der Text des kostenlosen Videos: Magie Selbst Lernen-erweitert. Ein vollständiger Kurs um echte Magie zu lernen. Keine Rituale, zum Nachmachen, sondern das, was bei Magie stattfindet, erklärt und so einfach erklärt, dass Magie jeder begreifen kann, um den ganzen Weg zu gehen, Üben vorausgesetzt.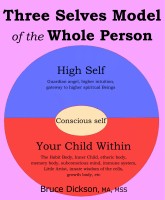 Three Selves Model of the Whole Person
by

Bruce Dickson
The Three Selves is the most holistic, accessible and progressive model of the whole person proposed so far, a completely Western, version of Huna-Kahuna-Ho'oponopono. It requires no Hawaiian language at all. This article deals only with the Western Three Selves model, distinct from its roots in Hawaiian language and shamanism.