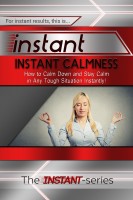 Instant Calmness - How to Calm Down and Stay Calm in Any Tough Situation Instantly!
by

The INSTANT-Series
Has chaos taken over your life? Do you feel pressured by the daily grind of work, suffering (or soon to suffer) from occupational burnout, combined with the things you have to take care of at home - all making you want to explode with an emotional meltdown? Just breathe...nobody has to live like that. Reclaim your inner peace of mind for your own sanity, security and serenity. Regain calmness now.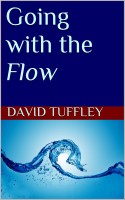 Going with the Flow
by

David Tuffley
Harmony is essential for a happy, fulfilling life. But knowing how eludes many in the stress and strain of everyday lie, though it is knowledge that is readily available if you know where to look. Lao Tzu's enduring classic the Tao te Ching is one such source, its lessons as true today as they were 3,500 years ago. Written here in plain English, simple and life affirming.
Related Categories