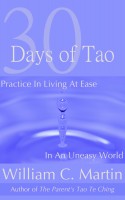 30 Days of Tao - Practice in Living at Ease in an Uneasy World
by

William Martin
(5.00 from 1 review)
30 Days of Tao is a daily guide for learning to live with ease and contentment amidst the chaos of modern life. Feeling that life need not be a problem to be solved, but a gift to be experienced, Martin explores the Chinese classic, The Tao Te Ching, as a resource for quieting the mind, reducing stress, working with less resistance, and finding a natural satisfaction in being alive.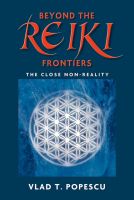 Beyond The Reiki Frontiers
by

Vlad T. Popescu
Due to its pragmatism, this system of spiritual evolution, which doesn't refuse itself the aspect of complementary therapy, has spread tremendously in the last years, offering you the feeling it has always been here, moreover it has become a common denominator of therapies and techniques of spiritual evolution and can hardly be ignored by anyone.
Related Categories