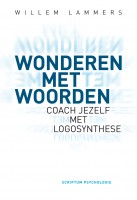 Wonderen met woorden – Coach jezelf met logosynthese
by

Willem Lammers
Je zegt één zin en je voelt hoe angst, boosheid of schaamte uit je bewustzijn verdwijnen. Stel je voor hoe de oorzaken van pijn en verdriet je niet meer kwetsen en je lichaam zich ontspant. Logosynthese is een verrassend nieuw systeem voor zelfcoaching. Het gebruikt de kracht van woorden om negatieve overtuigingen op te lossen, angst, verdriet, schaamte en schuldgevoelens los te laten.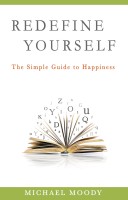 Redefine Yourself: The Simple Guide to Happiness
by

Michael Moody
Redefine Yourself is the answer to your perpetual failure to achieve the happiness and success that you desire. You'll uncover your shocking inner self that has undermined your efforts everywhere from the gym to the workplace. By the end, you'll incorporate the simple approach that will not only reshape your life, but remove the invisible obstructions that hold you back from achieving success.