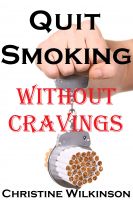 Quit Smoking Without Cravings
Learn to quit smoking cigarettes from an ex-smoker; someone who has been in your shoes and understands your fears and what you're going through. Author Christine Wilkinson, who smoked for over 20 years, created this plan and it helped her quit smoking cigarettes without cravings – that was over five years ago, back in 2007. Learn her simple techniques so you can break free from your own prison.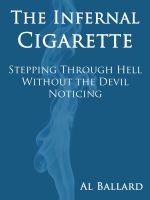 The Infernal Cigarette: Stepping Through Hell Without the Devil Noticing
In You Don't Need to Smoke Anymore! Al Ballard gives a fool-proof, failsafe step-by-step method to quit smoking once and for all. Utilizing leaves of the moringa tree—considered a miracle tree in many countries and even revered in others—combined with a gradual and progressive substitution plan, you can quit smoking with absolutely no withdrawal symptoms whatsoever.