Don't Breathe While I Smoke
by

Marcus Albey
This is a funny look at the world of smoking and what smokers go through, the stigma, the stereotyping, and the general malaise of the uncaring non-smoker. Get a few laughs, but if you're willing, get some very helpful tips to, once and for all, kick the habit. Take it from a smoker. You can't learn from someone who's never done it? Can you?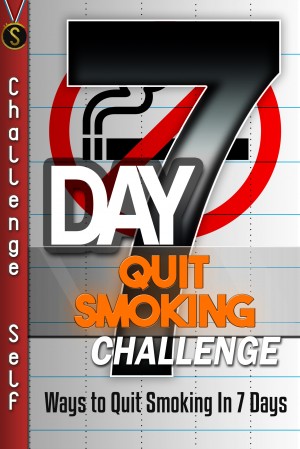 7-Day Quit Smoking Challenge - Ways to Quit Smoking In 7 Days
by

Challenge Self
If you or someone that you know has attempted to (or has successfully) quit smoking in the past, there's a good chance that you or this person can attest to just how difficult the process is or was. Luckily for you, the "7-Day Quit Smoking Challenge" exists to guide smokers through the quitting process—from the difficult struggle of the first day to the perpetual urge that will last a lifetime.