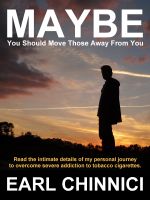 Maybe You Should Move Those Away From You
by

Earl Chinnici
(5.00 from 2 reviews)
At forty years of age, I was impoverished and severely addicted to tobacco cigarettes. I could not even afford a decent birthday gift for my dear friend Cathy I had met online years earlier. This book conveys the story of how my friend turned my makeshift present for her into a gift of life for me. I share details of how I gradually overcame my addiction. I also share tips, photos, and more!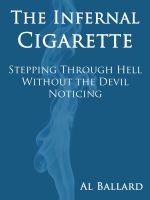 The Infernal Cigarette: Stepping Through Hell Without the Devil Noticing
by

Al Ballard
In You Don't Need to Smoke Anymore! Al Ballard gives a fool-proof, failsafe step-by-step method to quit smoking once and for all. Utilizing leaves of the moringa tree—considered a miracle tree in many countries and even revered in others—combined with a gradual and progressive substitution plan, you can quit smoking with absolutely no withdrawal symptoms whatsoever.