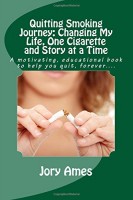 Quitting Smoking Journey: Changing My Life, One Cigarette and Story at a Time
by

Jory Ames
Jory Ames' book is for smokers to go to for motivation, education, and a personal and successful quit journey. Her mission: to use the same research skills that earned her a Ph.D. and a successful 30-year career as a technical writer to understand and take control of nicotine addiction. She wanted to know why it is so hard to quit, and yet also so easy to quit once the mindset is in place.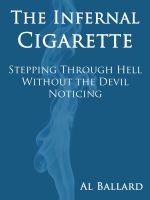 The Infernal Cigarette: Stepping Through Hell Without the Devil Noticing
by

Al Ballard
In You Don't Need to Smoke Anymore! Al Ballard gives a fool-proof, failsafe step-by-step method to quit smoking once and for all. Utilizing leaves of the moringa tree—considered a miracle tree in many countries and even revered in others—combined with a gradual and progressive substitution plan, you can quit smoking with absolutely no withdrawal symptoms whatsoever.
Related Categories