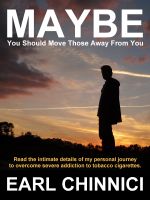 Maybe You Should Move Those Away From You
by

Earl Chinnici
(5.00 from 2 reviews)
At forty years of age, I was impoverished and severely addicted to tobacco cigarettes. I could not even afford a decent birthday gift for my dear friend Cathy I had met online years earlier. This book conveys the story of how my friend turned my makeshift present for her into a gift of life for me. I share details of how I gradually overcame my addiction. I also share tips, photos, and more!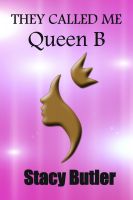 They Called Me Queen B
by

Stacy Butler
Stacy Butlter learned the hard way that you can't give up if you want to survive. Her only option was to move forward. That is the ultimate message of THEY CALLED ME QUEEN B. The only way out is through, and broken dreams are no excuse for giving up. Sometimes humorous, sometimes brash, always inspirational, Stacy Butler is a courageous voice for survival.