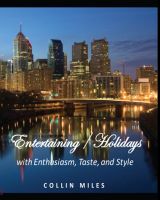 Entertaining / Holidays - with Enthusiasm, Taste, and Style
by

Collin Miles
There is something great about A-list living and Entertaining / Holidays, the fourteenth book of a twenty-one book series (The Insiders' Lifestyle Guides), is one more step to achieving a high society life. Style is not related to money, it is about the attitude we have toward one another and ourselves. We entertain to bring people together and show one another that we care.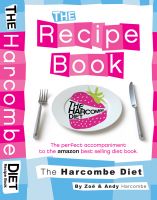 The Harcombe Diet: The Recipe Book
by

Zoe Harcombe
Real food; great taste; optimal health - that's what The Harcombe Diet is all about and here's how to do it. With over 100 recipes for Phase 1, another 100 for Phase 2 and then just a few seriously special Phase 3 cheats, this is the ultimate diet-recipe book. If you want to eat real food, lose weight and gain health - this is a must for your kitchen shelf.