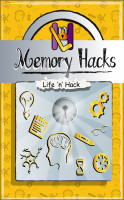 Memory Hacks: 15 Simple Practical Hacks to Improve Memory
by

Life 'n' Hack
Struggling with short-term memory? Forgetting what else you were supposed to do...besides reading this that has apparently caught your attention? Forgetfulness is a very common thing so don't fret just yet. However, the problem of memory loss does worsen as you age. Keep your mind in shape and memory intact for as long as possible by using a series of effective hacks to improve your memory today!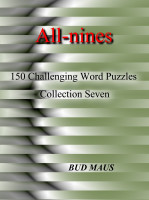 All-nines Collection Seven
by

Bud Maus
All-nines Collection Seven: 150 brain-stretching. Unique, and challenging word puzzles. All answers consist of nine letters with no duplicated letters.