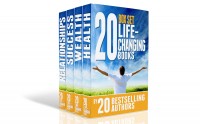 20 Life-Changing Books Box Set
20 Bestselling Authors Share Their Secrets to Health, Wealth, Happiness and Success In this box set, you'll get twenty (20) life-changing books from bestselling authors. Here's what's inside: You Can't Cheat Success! Learn how to stop self-sabotage and achieve your dreams without stress or struggle. Self Confidence Secrets Create unstoppable confidence ...and more!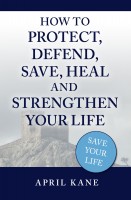 How to Protect, Defend, Save, Heal and Strengthen Your Life
How to Protect, Defend, Save, Heal, and Strengthen Your Life will teach you to make a baseline decision to protect your life at all times. It shows you how to create action plans to protect, defend, save, heal, and strengthen your life. It teaches you to identify risks, and how to eliminate risk in your life. When you change your behavior, you can change your outcomes, and you can save your life.