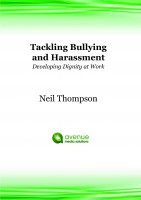 Tackling Bullying and Harassment in the Workplace: Developing Dignity at Work
by

Neil Thompson
Bullying and harassment are far more prevalent than people realise, undermining confidence and morale, creating stress and ill feeling. Are you being bullied? Want to make sure you aren't bullied in future? Have a colleague you are concerned about? Do you want to make sure that your actions do not lead to complaints being made against you? If any of these apply to you, this e-book is for you!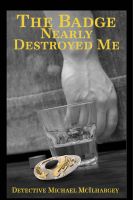 The Badge Nearly Destroyed Me
by

Michael McIlhargey
To protect and serve—words every cop swears to, but though Police Officer Michael "Mac" McIlhargey could keep that vow on the street, at home his good guy facade was cracking. As his iron grip on control slipped, he grabbed with an even tighter fist and his once happy family became marred by violence, abuse and trauma. The Badge Nearly Destroyed Me is a tale of lessons learned and love regained.
Related Categories