810 Mental Triggers to Talk to Someone When You're Mad, Hurt, Scared, Frustrated, Insulted, Betrayed, or Desperate
by

Nicholas Mag
Do you need a Miracle? Yes, this is possible! This book is specially configured (order of words) for you to Talk to Someone When You're Mad, Hurt, Scared, Frustrated, Insulted, Betrayed, or Desperate. Quick effects. Some people reported beneficial effects from the very next day. However, ... (find out more)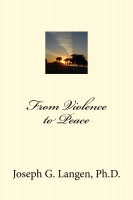 From Violence to Peace
by

Joseph Langen
Everyone you know or care about has a stake in the conflict between violence and peace. So does the future of your children and of Earth. Would you like to know more about the path which lies ahead?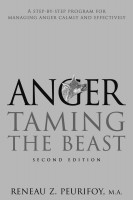 Anger: Taming the Beast
by

Reneau Peurifoy
Whether you have an explosive temper or are brooding over suppressed anger, the questionnaires, step-by-step exercises, and strategies outlined in Anger: Taming the Beast will teach you how to change the way you experience and express anger.
Related Categories