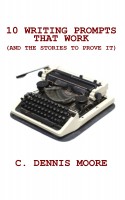 Ten Writing Prompts That Work (and the stories to prove it)
by

C. Dennis Moore
10 Writing Prompts That Work (and the stories to prove it) is an excellent way to jumpstart that new novel or short story, with inventive prompts that do more than just give you a fun writing exercise. The prompts in this book will actually help you write a publishable story--and to prove it, each prompt is backed up by a short story that was written using it.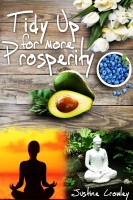 Tidy Up For More Prosperity
by

Justine Crowley
(5.00 from 1 review)
Tidy Up For More Prosperity is the authors sixth self help/personal development book published, and takes the art of increasing your self and net worth to another level. It does not matter whether we're living in recessionary, depressing or prosperous times; extra prosperity is possible when the mind, body and soul are reviewed in simple yet effective ways.
Related Categories