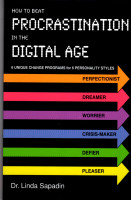 How to Beat Procrastination in the Digital Age
by

Linda Sapadin, Ph.D.
Since procrastination is driven by strong emotions and tenacious personality traits, its tough to change! If it were a simple matter like "making resolutions" or "just doing it" surely your mom's nagging would have cured you of it years ago. Stop regretting how you spend your time! You deserve better- You can do better. You need advice tailored to your personality style. One size does not fit all.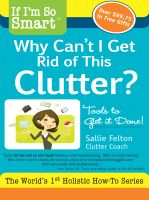 If I'm So Smart, Why Can't I Get Rid of this Clutter?
by

Sallie Felton
Let's face it; everyone has clutter to some degree or another! It's how you deal with the clutter that makes the difference between conquering your clutter and allowing your clutter to conquer you. In her book, "If I'm So Smart, Why Can't I Get Rid of This Clutter?," author & life coach Sallie Felton, walks you through the steps and offers practical and organizational strategies to declutter.
Related Categories