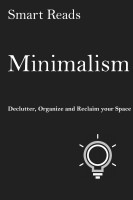 Minimalism: Declutter, Organize and Reclaim Your Space
by

SmartReads
Minimalism is easy to read and contains practical exercises and tips that will help you live a simple and minimalist lifestyle. It is suitable for first-timers as well as those who already know a bit about minimalism. If you have been waiting for a book that can break down minimalism to its basic concepts, then grab a copy of this book today!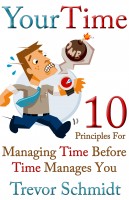 Your Time: 10 Principles for Managing Time Before Time Manages You
by

Trevor Schmidt
Your Time provides down-and-dirty principles for time management that are sure to help you on your path to success. A lengthy book about managing time wouldn't make sense, which is why I've boiled down the best practices to ten concise principles that you need the most. Full of inspiration and positivity, Your Time is sure to motivate you to do your best each and every day.
Related Categories