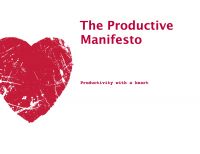 The Productive Manifesto
(5.00 from 1 review)
The Productive Manifesto is a blow-the-roof-off, dogma-challenging document that is gives you the skinny on taking your work to the next level. As productivity practitioners, we are among the most effective and efficient people in the world. It's time we banded together to put our productivity prowess into service for a bigger game.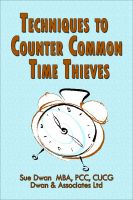 Techniques to Counter Common Time Thieves
(5.00 from 1 review)
The book identifies four common 'time thieves' and offers strategies to counter them.