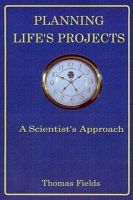 PLANNING LIFE'S PROJECTS: A Scientist's Approach
by

Thomas Fields
This is a book about actions. It explores many practical aspects of the idea that each of us is defined as a person by our deeds, not by our words. Its goal is to describe, in a simple way, how each of us can plan our own actions, within larger programs of action called projects, to make each stage of life more whole and more meaningful.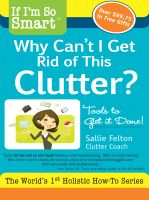 If I'm So Smart, Why Can't I Get Rid of this Clutter?
by

Sallie Felton
Let's face it; everyone has clutter to some degree or another! It's how you deal with the clutter that makes the difference between conquering your clutter and allowing your clutter to conquer you. In her book, "If I'm So Smart, Why Can't I Get Rid of This Clutter?," author & life coach Sallie Felton, walks you through the steps and offers practical and organizational strategies to declutter.