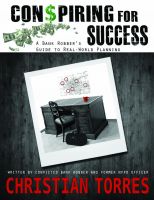 Conspiring For Success: A Bank Robber's Guide to Real-World Planning
by

Christian Torres
On screen, bank robbers are glorified for their enviously methodical planning skills. The reality, however, is that your average bank robber is less a criminal mastermind and more of a flawed and narcissistic individual. Convicted bank robber and former NYPD officer Christian Torres has pooled his experience (from both sides of the law) for a comical look into the evolution of a bank robber.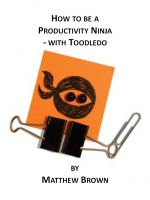 How To Be A Productivity Ninja - With Toodledo
by

Matthew Brown
How do you stay on top of the demands of today's fast-moving world? With a philosophy, and a suite of tools: Productivity Ninja thinking, tied to the power of Toodledo, helps you manage a high work load, get stuff done and have no stress. Matthew Brown is a coach and productivity practitioner, who has worked with companies, schools and charities, delivering high productivity and low stress.