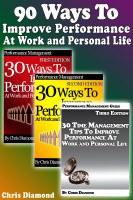 90 Ways To Improve Performance At Work and Personal Life
by

Chris Diamond
*** Super Special Offer - Buy 1, Get 3 *** Stress and anxiety come from the inability to meet certain demands on time. The strategies outlined in this report will increase your available time and eliminate any form of distractions and stress related issues to performance, personal productivity. That's why if you feel overwhelmed with too many things to do, you'll find this bundle very helpful..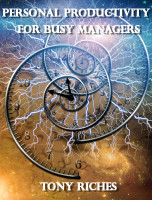 Personal Productivity For Busy Managers
by

Tony Riches
Personal productivity is under scrutiny as never before. In every sector global recession means continued pressure to reduce costs and increase productivity. All organisations are now driven to shine a spotlight closely at the contribution from every manager. A brilliant track record is no longer any guarantee of future job security. What matters is how much value you are adding now.
Related Categories