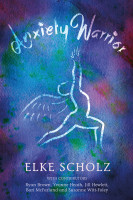 Anxiety Warrior
by

Elke Scholz
Manage and lower your anxiety with this book. This practical resource book is full of strategies and exercises. Along with Elke Scholz there are five contributors, who are published authors, key note speakers, leaders and all are professionals and passionate about empowering people.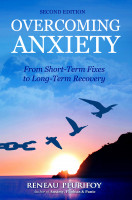 Overcoming Anxiety: From Short-Term Fixes to Long-Term Recovery
by

Reneau Peurifoy
"Overcoming Anxiety" shows the reader how to beyond short-term fixes and achieve long-term recovery. The recommended activities at the end of each chapter show how to apply the ideas and skills described in the chapter so the focus shifts from the messenger (the symptoms of anxiety) to the message (the core causes of anxiety) and deal with them directly.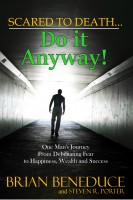 Scared to Death... Do It Anyway
by

Brian Beneduce
Brian Beneduce has always known there was something wrong with him -- very wrong. Even at a young age when his friends were enjoying activities as harmless as sleepovers, he would hyperventilate, sweat and tremble at the mere thought. He never told a soul. As he got older his condition worsened.
Related Categories