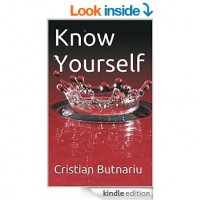 Know Yourself
by

Cristian Buutnariu
Personal power to me mean to act; the ability to take action and produce results, and it is a power you already have and not something I am going to give, it is something that hopefully will awaken in you. I will do that in two ways: one, by igniting your desire; and two, by showing you some simple, systematic strategies and how to get greater results out of yourself on a daily basis. When ...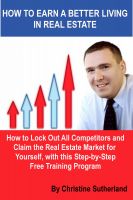 How to Earn a Better Living in Real Estate
by

Christine Sutherland
This is not a book which tells real estate agents how to do their job - there is plenty of training available which already does that. This book has a laser focus on showing agents how to use very different and easy strategies to get many more referrals, and many more listings, in a way that eliminates competition, no matter how entrenched they may be in the market. Free online and live support.
Related Categories