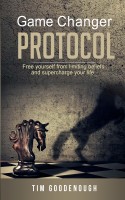 Game Changer Protocol: Free Yourself From Limiting Beliefs And Supercharge Your Life
by

Tim Goodenough
This book is for people who have succeeded in spite of themselves. It's a common self-help goal to have healthy self-esteem, but far too many people are using weak or ineffective tools like affirmations and positive thinking in the hope of creating deep and lasting change. If you've tried these ineffective techniques only to give up on them, you owe it to yourself to read and apply this book.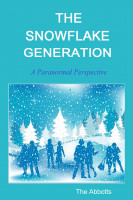 The Snowflake Generation - A Paranormal Perspective
by

The Abbotts
Have you heard of the Snowflake Generation, also known as the Millenniums? These are the young, sensitive boys & girls born since the year 2000 AD who have unusual attitudes to life on Earth & are dedicated to making the future into what they want! Learn about their unique heritage & how you can help them adjust to life on Earth & the fourth dimension. A book for ALL ages! A Beacon of Light Book.
Related Categories