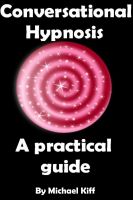 Conversational Hypnosis - A Practical Guide
by

Michael Kiff
(5.00 from 4 reviews)
Conversational hypnosis, also commonly known as covert hypnosis, is the art of influencing others by giving them direct subconscious commands to follow, that seem like normal everyday conversation. It is a style of communication that you will use to subtly direct anyone's subconscious mind to take action.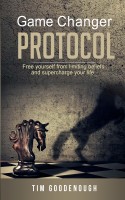 Game Changer Protocol: Free Yourself From Limiting Beliefs And Supercharge Your Life
by

Tim Goodenough
This book is for people who have succeeded in spite of themselves. It's a common self-help goal to have healthy self-esteem, but far too many people are using weak or ineffective tools like affirmations and positive thinking in the hope of creating deep and lasting change. If you've tried these ineffective techniques only to give up on them, you owe it to yourself to read and apply this book.
Related Categories