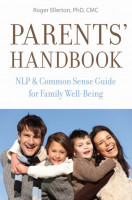 Parents' Handbook: NLP and Common Sense Guide for Family Well-Being
by

Roger Ellerton
Parenting is not an idea, concept or belief. It's a process and therefore is neither static nor fixed in time that results in something special being created. The Parents' Handbook provides you with tools, techniques, insights and approaches to improve the way you communicate, to be available emotionally and physically and to successfully fulfill the different roles expected of you as a parent.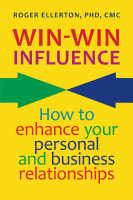 Win-Win Influence: How to Enhance Your Personal and Business Relationships (with NLP)
by

Roger Ellerton
Whether you are a parent, son/daughter, friend, employee, manager or salesperson, you are constantly influencing others to accept you, your ideas, products or services. Those who masterfully present themselves and their ideas in a win-win manner, get ahead. Those who do not, may reap short-term gains and eventually fail in their objective. Make a difference in how you interact with others.
Related Categories