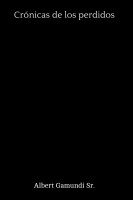 Crónicas de los perdidos
by

Albert Gamundi, Sr
(5.00 from 2 reviews)
Crónicas de los perdidos es el quinto libro de la col·lección de pensamiento alternativo que recoge algunas experiencias más de Harter Feelsonsteel y su hija Beatriz Feelsonsteel en la nueva realiad en la que se encuentran ahora. En esta ocasión la acción tendrá lugar a pie de calzada por una parte, y por la otra en una gan ciudad. La acción y los sentimientos a flor de acero estan asegurados.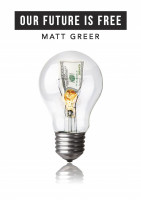 Our Future Is Free: The Problems With Money And Possibilities Without It
by

Matt Greer
(5.00 from 1 review)
Money was once a brilliant tool, enabling greater prosperity for the species than perhaps any other human invention. It has become out-dated though. Today money is a shackle, enslaving us into a hypnotic state of social paralysis. Without it we'd gain the time and freedom to express our individuality and creativity, leading to a happier, more civilised, and more sustainable future.
Related Categories