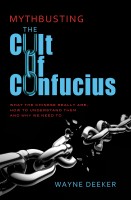 Mythbusting the Cult of Confucius
by

Wayne Deeker
The mythbusting book about China the world needs, this book rocks the boat. It explains Chinese culture with reference to Confucianism being a brutal control system rather than wisdom. It also takes a compassionate understanding of the Chinese people as victims of some of the worst human rights abuses ever perpetrated. Plainly written, it clarifies the so-called mysteries.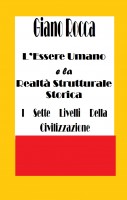 L'Essere Umano e la Realtà Strutturale Storica
by

Giano Rocca
La storia umana sarà autentica "maestra di vita" se ne verrà fatta un'analisi rispondente alla realtà dell'evoluzione complessiva della stessa storia umana e, più in generale, della storia delle strutture sociali realizzate da ogni specie vivente. Tale analisi consentirà di prendere coscienza della natura e dei meccanismi evolutivi della realtà strutturale dell'umanità, la quale diverrà adulta.
Related Categories