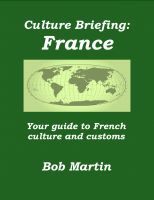 Culture Briefing: France - Your guide to French culture and customs
by

Bob Martin
Culture Briefing: France provides current, in-depth information found in no other single publication to help you understand the culture, customs, values and beliefs of the French people. Whether traveling to France, working on a class paper or doing business with the French, you'll find Culture Briefing: France an invaluable resource.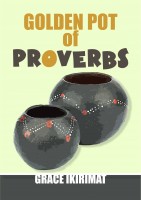 Golden Pot of Proverbs
by

Grace Ikirimat
This book is a collection of over 10,000 proverbs and wise sayings from all over the world and across different cultures. Proverbs and wise sayings are as old as mankind. They exist to give us advice and can sometimes also serve a humorous purpose. Proverbs have always served as part of our daily conversations and speeches. It is important that they be preserved through sharing and passing on.