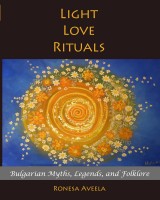 Light Love Rituals: Bulgarian Myths, Legends, and Folklore
by

Ronesa Aveela
(5.00 from 2 reviews)
For children and adults from 8 to 108 who would like to take discover Bulgarian folk tales, legends, and mythology. Whether you want to learn a little about their ancient Thracian origins, or you want to experience rituals practiced throughout the year with a fictitious Bulgarian family, or even if you're only interested in traditional Bulgarian cuisine, this book has something for everyone.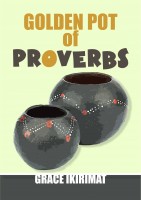 Golden Pot of Proverbs
by

Grace Ikirimat
(1.00 from 1 review)
This book is a collection of over 10,000 proverbs and wise sayings from all over the world and across different cultures. Proverbs and wise sayings are as old as mankind. They exist to give us advice and can sometimes also serve a humorous purpose. Proverbs have always served as part of our daily conversations and speeches. It is important that they be preserved through sharing and passing on.