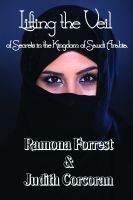 Lifting the Veil of Secrets in the Kingdom of Saudi Arabia
by

Ramona Forrest
Saudi Arabia is an ancient culture as old as time itself, yet filled with all the modern conveniences that money provides. Restless and looking for something new and exciting, two nurses traveled to this ancient kingdom to ply their skills and practice close personal contact—along with modern medical care—with people for whom slavery, buying wives, and female subjugation is just a way of life.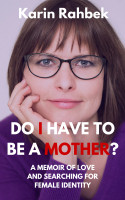 Do I Have To Be A Mother?: A Memoir Of Love And Searching For Female Identity
by

Karin Rahbek
Karin has always known that she doesn't want to become a mother. The man she loves had a vasectomy, so her fear of an unwanted pregnancy is gone forever. Finally, living the life of her dreams, she's completely unaware that her emotional world is going to turn upside down. Will she regret not having children with her perfect partner? Or will she have to leave him to have children with another man?
Related Categories