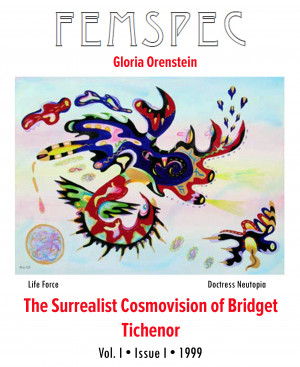 The Surrealist Cosmovision of Bridget Tichenor, Femspec Issue 1.1
by

Gloria Orenstein
Mexico provides a surreal surrounding for painters to experience new visions. Tichenor's artistic conceptions are not European. The artist makes an analogy about past practices of shamans and unexplainable phenomena in her art work. Her artwork glows in a radiating way that is un-natural. Tichenor's revealing artwork lets us see ordinary human beings unmasked.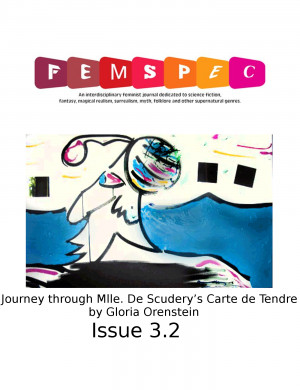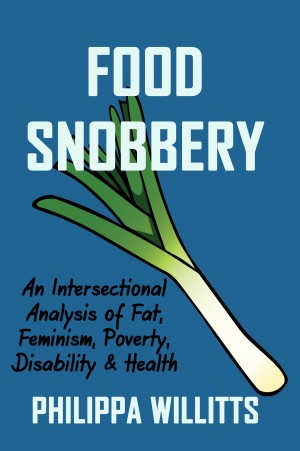 Food Snobbery: An Intersectional Analysis of Fat, Feminism, Poverty, Disability & Health
by

Philippa Willitts
The line between food enthusiasts and food snobs can be a thin one, and when, "It's easier!", "It's cheaper!", etc. drown out your insistence that the intersecting oppressions of disability, poverty, racism and fat-phobia play a part, then that line has been crossed. Food Snobbery, an extended essay by Philippa Willitts, takes an intersectional approach to critically addressing these issues.