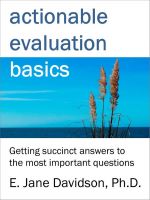 Actionable Evaluation Basics: Getting succinct answers to the most important questions [minibook]
(5.00 from 4 reviews)
Avoid getting lost in indicators, measures, and analysis methods; use this guide to get clear, well-reasoned, insightful answers to the most important questions. Great tips for reporting that is succinct and straight-to-the-point without falling into the trap of oversimplification. This easy-to-read, informative minibook gives a practical overview of 6 elements essential for actionable evaluation.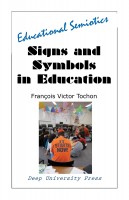 Signs And Symbols In Education: Educational Semiotics
Educational Semiotics is a highly original work of scholarship. In four ingeniously designed studies, Tochon demonstrates how semiotic analysis can be used to deconstruct the professional learning experiences of preservice teachers. These studies offer startling insights into the creative application of semiotic methods and the understanding of long standing issues in teacher education.