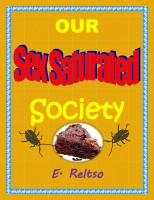 Our Sex Saturated Society
by

E. Reltso
American society is obsessed with sex. This obsession has led to extreme results that would be considered appalling by prior generations, such as: rampant premarital sex which increases AIDS while decreasing trust and commitment between partners; gays/lesbians elevating sex to such an extreme it has become their god; and abortions in which innocent unborns are yanked out piece by piece.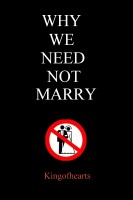 Why We Need Not Marry
by

Kingofhearts
This book is based on the concepts of Evolutionary Science, Philosophy, Genetics, Psychology and Social Science explaining why we need not marry. The main chapter of the book is the costs and benefits of being single, marriage, live in relationship, live apart together and Mosuo marriage system, which everyone must know. The whole book together will help you to decide whether to marry or not.