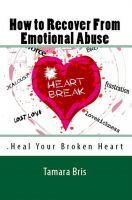 How to Recover From Emotional Abuse: Heal Your Broken Heart
Are you in an abusive relationship? Have you left an abusive relationship? Then this book is for you. It's bad enough to be emotionally abused, but what happens after you leave the relationship? Find out about, trauma bonding, the "love addiction' which bonds victims to their abuser. This book helps you of the past and guides you on your journey to the life you want.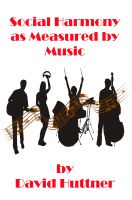 Social Harmony as Measured by Music
This lecture shows how the character and quality of music reflects the harmony of its society, especially the prospects for love and happy marriage. Since the 1920s and early to mid 1930s, American music has deteriorated in step with the decay of the American Empire. Computers are also and everywhere to blame. It shows too what we --and especially China --must do to get music back on track.