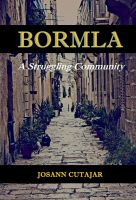 Bormla: A Struggling Community
by

JosAnn Cutajar, Ph.D.
Bormla: A Struggling Community is a landmark, mixed methods study in which JosAnn Cutajar presents the current situation of the people of this impoverished, historical, European city in the Maltese Islands. Measures that can be taken by the community, the nation and politicians are also presented, to heal the social ills of this city.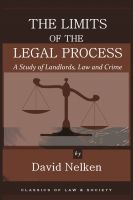 The Limits of the Legal Process: A Study of Landlords, Law and Crime
by

David Nelken
This pathbreaking study in the sociology of law has won multiple awards for its insight, clarity, and broad import in examining the UK Rent Acts and landlord behavior over a period of time in the '60s and '70s. Not just a revelation of the unintended consequence of well-meant reforms; though it shows the side-effects of a law to protect tenants, it also explores the bigger picture of law's limits.