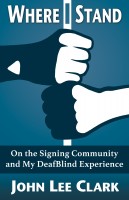 Where I Stand: On the Signing Community and My DeafBlind Experience
by

John Lee Clark
This collection of essays from one of the country's leading voices on issues facing the signing community appears at a time of troubling trends and exciting new developments. Filled with startling observations and unapologetic assertions, Where I Stand challenges and broadens readers' understanding of an important but often overlooked community.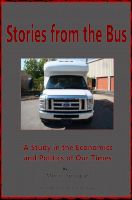 Stories From The Bus
by

Merlin Sprague
For several years, Merlin Sprague drove a small passenger bus for a senior center. It was an unusual occupation In these stories, Merlin expresses consternation with an increasingly harsh system originally designed to help those who cannot help themselves.