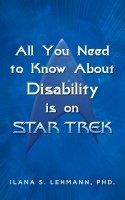 All You Need to Know About Disability is on Star Trek
by

Ilana Lehmann
More illuminating than a Supernova. More fun than a Klingon drinking song. Set a course for a view of disability through a Star Trek lens. From genetic engineering, to physical, cognitive and psychiatric disabilities, Dr. Lehmann provides 12 chapters of disability topics illustrated with dialogue from Star Trek episodes and movies.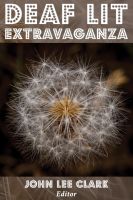 Deaf Lit Extravaganza
by

John Lee Clark
This celebration of short stories, poems, and essays gives us a glimpse into the Deaf signing community, something that literature by hearing authors featuring deaf characters has rarely done. Even in pieces that are about just one Deaf person, readers get a powerful sense of life in one of the most vibrant and least understood communities.