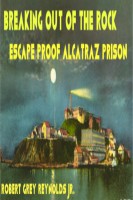 Breaking Out Of The Rock Escape Proof Alcatraz Prison
by

Robert Grey Reynolds, Jr
Alcatraz experienced a number of breakout attempts and an armed rebellion that had to be put down with Marine assistance in May 1946. My e-book was researched from news clippings describing the attempted escapes and prisoner strikes, one of which grew extremely violent. Alcatraz intimidated prisoners. "The Rock" featured Block D, a place of solitary confinement and complete darkness.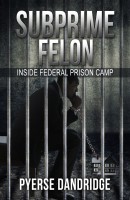 Subprime Felon: Inside Federal Prison Camp
by

Pyerse Dandridge
This book recounts Pyerse's experience inside Herlong and at the halfway house where he was sent to readjust to society. To successfully restart his life, he first had to survive the pettiness, dehumanization, and psychological bondage of the prison camp. Then he had to overcome his own personal emotional challenges, and somehow use the exclusion from family and friends to his advantage.