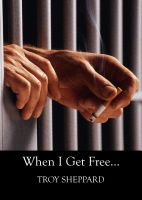 When I Get Free...
This is a book based on a journal kept by a young man who was incarcerated in the South Carolina Department of Corrections in 2008. Troy Sheppard was a homeless drug addict. In the depths of his addiction, he committed crimes that he would regret for the rest of his life. While incarcerated, his thoughts about what led him to prison are explored and examined in great detail.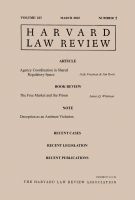 Harvard Law Review: Volume 125, Number 5 - March 2012
Articles in Harvard Law Review's Mar. '12 issue are by Jody Freeman & Jim Rossi, on the coordination of administrative agencies when they share regulatory space; & James Whitman, reviewing Bernard Harcourt's book on the illusion of free market as to prisons. Student contributions explore antitrust law and business deception; the failed Google Books settlement; mergers; materiality; & other topics.