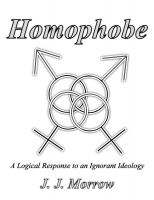 Homophobe: A Logical Response to an Ignorant Ideology
by

J. J. Morrow
(5.00 from 1 review)
A young graduate student finds herself in an altercation at a coffee shop with a man insisting homosexuality is an unnatural, exclusively human phenomenon. Her intelligence and sense of morality questioned, she sets out to prove him wrong. This work of literary nonfiction is a must read for anyone looking to understand how homosexuality exists as a component of the natural world.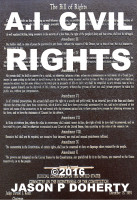 AI Civil Rights: Addressing Artificial Intelligence and Robot Rights
by

Jason P Doherty
(4.00 from 3 reviews)
Should artificial intelligence be granted civil rights? Is an AI civil rights movement on the horizon? Let's explore the possibilities of granting or denying artificial intelligence the rights enjoyed by US citizens. Decide for yourself if AI should be considered 'people', and whether or not they should be granted their own rights.