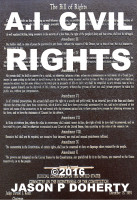 AI Civil Rights: Addressing Artificial Intelligence and Robot Rights
by

Jason P Doherty
(4.00 from 3 reviews)
Should artificial intelligence be granted civil rights? Is an AI civil rights movement on the horizon? Let's explore the possibilities of granting or denying artificial intelligence the rights enjoyed by US citizens. Decide for yourself if AI should be considered 'people', and whether or not they should be granted their own rights.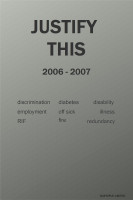 Justify This 2006 - 2007
by

Nostaple Limited
(4.00 from 1 review)
The Justify This series of books is a blow by blow account of one person's true story of alleged disability (diabetes) discrimination in the workplace, leading to legal cases against a multinational employer and international countries, through local courts, national courts, international courts, and the United Nations.