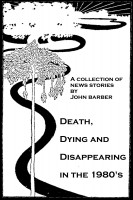 Death, Dying and Disappearing During the 1980's
by

John Barber
This is a collection of news stories about death and dying. They were assembled by the author from scrapbooks maintained during he 1980's. They are all true stories however bizarre they may appear. There are tales of death by design, by unfortunate accident, death in the animal world, wills, ghosts and the loss of once common or everyday items. A book to dip into, rather than a long read.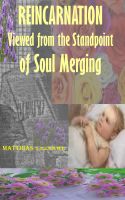 Reincarnation Viewed from the Standpoint of Soul Merging
by

Matthias Cezekwe
This book agrees with skeptics that there is no proof of a deceased personality returning to become the sole occupant of a new physical body. However, it points out that the process of soul-merging (or, spirit possession) is acknowledged by all major religions, as capable of taking place from early childhood.